Reliability Management Services
Widespread Inefficiency Exists in the Maintenance, Repair & Operation(MRO) of Industrial Equipment
The methods used for maintaining and repairing equipment are error prone, labor intensive, costly and typically result in poor MTBF. Only a small % of accounts enjoy Best in Class(BIC) Operating Performance!

The associated maintenance, downtime and lost production costs represent a significant burden to plants who desire better and more affordable equipment reliability!

Reliability Management Services(RMS):

A revolutionary cloud-based service developed to deliver dramatic improvements in equipment reliability and substantial savings in MRO for All Industrial and Commercial Accounts.

You now have at your fingertips what's needed to obtain BIC Equipment Reliability and Operating Performance for All your plant equipment!

RMS is both Patented & has Patents Pending.



Some plants have achieved BIC MTBF/Performance utilizing dedicated reliability teams. With RMS, small and medium sized plants can achieve similar results and save money. Large plants can do the same and benefit from on-demand diagnostics and save on data entry costs with the patent-pending iPhone App.
RMS Features:

» All data in the "Cloud"
» Troubleshooting
» Diagnostics and Repair Tracking
» Remote Monitoring
» Best Practices
» History
» Attachments
» Notes
» Reporting
» Training
RMS Benefits:

» All Pertinent Asset Data in One Place
» Accessible 24 x 7 from Anywhere
» Select a symptom and RMS provides a list of suggested corrective actions
» Break the "Cycle of Failure"
» History of Failure Modes
» Rec for Repairs and Upgrades
» Repair Info and Work Performed Captured
» Monitoring Alerts Displayed
» A Complete time-stamped, chronology of alerts on the position
» Trouble Shoot Checklists provide Real Time Corrective Actions
» Maintenance Procedures Developed by Best-in-Class Plants
» A Complete time-stamped chronology of activity by user on the asset
» Store IOMs, Parts Diagrams, Quotes, Pictures, etc.
» Add pertinent details such as changes in operating conditions, upgrades, etc.
» Valuable reporting features provide documentation
» Videos explaining RMS implementation and  Reliability Tools. Online training programs



Easy Equipment Registration….Your Choice, Register:

» One Piece of Equipment… Using the New Snapshot App
» Your Entire Equipment Population- Data Importation Available… Equip Position #'s are all that's needed


Click the images below to learn more:


MTBF
Mean Time Between Failure is the average time between repairs for all the equipment (pumps) in a plant, typically reported in months.
Read more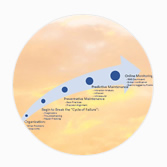 PATH TO BEST-IN-CLASS
Learn more about the steps for best-in-class processes. Organization, Break the cycle of failure, preventative maintenance, etc.
Read more
CYCLE OF FAILURE
Many manufacturing facilities are stuck in the "Cycle of Failure". Reduced staffing and the pressure to produce result in issues.
Read more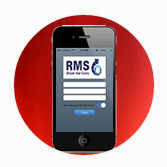 IPHONE APP RMS SNAPSHOT
RMS SnapShot is an iPhone application designed to integrate with Delta Industrial's RMS (Reliability Management Services) SaaS offering.
Read more
Plant Pump Flyer
Plant RMS Movie
Watch An Overview of RMS and it's Features and Benefits for Accounts.




Watch Video
RMS Distributor Flyer
Best in Class Equipment Reliability/Performance and Savings… Is Now Available and Affordable for All Plants!
Additional RMS content shown below is available:
» Plant RMS Training
» Distributor RMS Movie
» Distributor RMS Training
Please
contact us
or our RMS Partners for more information.
Contact Us