Seal Selection Overview
The current selection and sales process for mechanical seal's is inefficient and costly.
The methods used for selection & support are labor intensive, time-consuming, error prone and unscientific. This results in the continued use of incorrect and misapplied products which provide poor pump MTBF representing a significant cost to plants.

On-line Expert Seal Selection and Support Software Eliminates Costly Inefficiencies.

Obtain Suggestions to Improve Pump MTBF/Operating Performance. In One Visit! "One Call Resolution"
Deliver A Knowledgeable, Detailed, Comprehensive Solution
» Click the images below to see a larger version: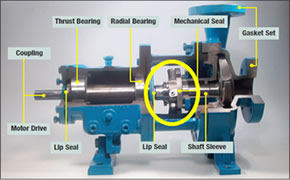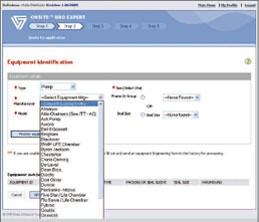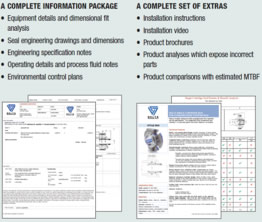 Features:
» 100% Web-based system
» Offers ease of use for sales, service and plant personnel
» Offers upgrade suggestions to increase pump/ mixer Life
» Features 12,000 of the most common pumps, 25,000+ of the most common seals and most process fluids
» Real Time Quotations & Documentation
» Provides Needed Engineering & Sales Support
» Includes Valuable Training
Includes Valuable Training: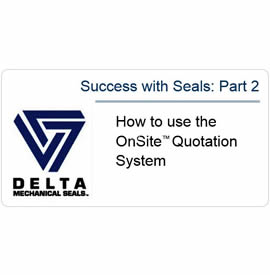 Two Options:
» Call us or Fax information - Telephone Engineering
Phone: (508) 324-4032
Fax: (508) 324-4339
Seal Suggestions for Increased Pump Service Life!
Contact Us